Raymond Electric ERGO LIFT Call for pricing and options. Only available in our Territory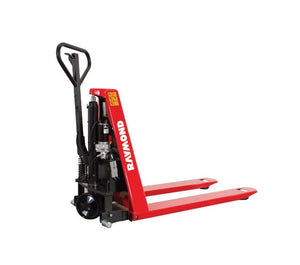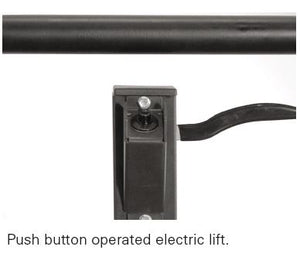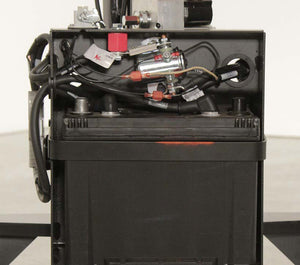 Portable Load Lifting and Positioning
The Raymond skid lift provides portable, ergonomic load positioning and load lifting convenience. This ergonomic high lift pallet truck is available in electric pallet lifter configurations and is compatible with open bottom pallets/skids and containers only. 
PRODUCTIVITY
No need to remove the load from an open bottom pallet/skid that is too low for the operator. With
its 30.5" lift height, bring the load to a working
height table or conveyor making your operators
more productive.
FLEXIBILITY
Whether the application demands an electric or a manual lift model, the Ergo has your work environment in mind. On the electric lift model, a simple push of a button raises the truck. And with the electric models built in charger, giving the battery a charge is as simple as your nearest 110v outlet.
ERGONOMICS
Why lift a load from a skid when you can pump the handle or push a button? The 30.5" lift height
minimizes the need for bending and lifting, reducing operator fatigue
Email or call for pricing item is not free
[--split--]