Reach Truck Call for pricing and options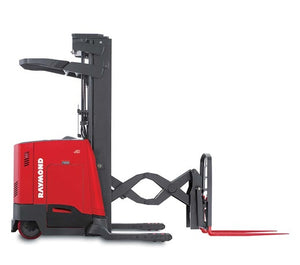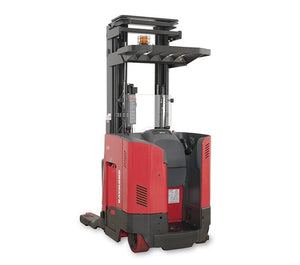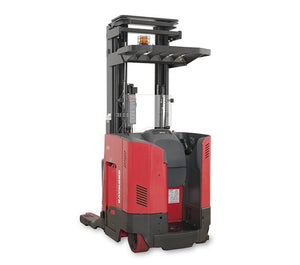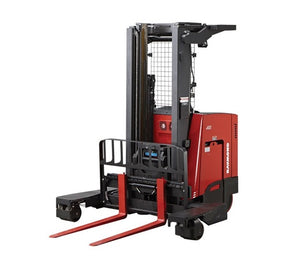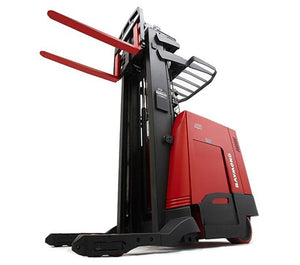 7200
The Raymond 7200 Reach-Fork truck is engineered to fit your narrow aisle application with multiple configurations and smaller battery compartment options to right-size your operation and reduce energy costs. Smaller battery compartments may allow for fewer aisles and more pallet positions than competing models.
7300
The Raymond 7300 Reach-Fork truck is engineered to handle a broad range of applications—from small footprints to maximum throughput needs. With our exclusive ACR System and battery compartments ranging from 14 inches to 21 inches, you can move more product faster with a truck designed for your application.
7500 – Universal Stance Reach Truck
You can count on the Raymond 7500 Reach truck to work hard for you to increase selectivity and productivity. With our exclusive Universal Stance design and patented open view mast, the 7500 narrow aisle forklift provides greater visibility whether traveling or load handling, and is ideal for narrow aisle and high rack applications.
7500 – Dockstance Reach Forklift
The Raymond 7500 Dockstance Reach-Fork truck is an ideal reach forklift for dock areas and applications with shorter travel distances and lower lift heights. Operators accustomed to sidestance operation will appreciate the performance, visibility and ergonomic features of the Raymond 7500 sidestance reach forklift.
7700
The Raymond 7700 Sit/Stand Reach-Fork truck enhances operator comfort in narrow aisle applications with long travel distances. The Sit Down Reach truck allows the operator to change positions for postural relief over the course of a shift. All packaged with the industry-leading performance of a Raymond Reach Forklift.
7000
Deep-Reach forklift trucks save two out of five aisles versus single deep storage, allowing double-deep pallet storage in the racks for increased storage density. Raymond double deep reach forklifts are available with your choice of compartment configuration — Universal Stance, sidestance reach truck or sit-down reach truck.
7310
The Raymond 7310 4-D reach truck is a multi directional forklift that eliminates the need for right-angle turns, reducing the aisle width needed for long load handling and bulky loads. This narrow aisle forklift features a unique four-directional travel mode that enables outstanding maneuverability and efficiency, and results in less damage.
Call for pricing and options 
[--split--] 
RHCC Territories

 

 

Washington, Oregon, Alaska, Northern California, Idaho, Nevada, Montana. 
 -------- 
Inquires outside of above territories, please contact us at 844-445-1119 or store@raymondhandling.com for the closest Raymond Service Center.